Bassotto di Corleone Himera - Hunting dachshund project
Himera' s diary/Introduction
After, the breeding program and selection of a female puppy from "H" litter, the learning process will start to achieve the goals what we set or would like outperform it. What are these aims? At the end of the project I would like get a real hunting dachshund.
According to my knowledge, the whole process will take few years, but also will depend on the performance and progression of dog. But the time will tell after each periods and situations. How the dog will solve her tasks on persistent trainings, huntings, trials. How the leader will improve her abilities, or will recognize her borders or just how she will able to learn. So it means, a lot of mutual hard work, trusting and cooperative relationship between the dog and trainer. The project will move on step by step, cause teaching can only be effective if taking into account her physical and mental development

.
First contact with deer skin.
First blood tracking training: tracked on 16 hours old, short wild boar track.
Tracked on 16 hours old, 140 m long wild boar track.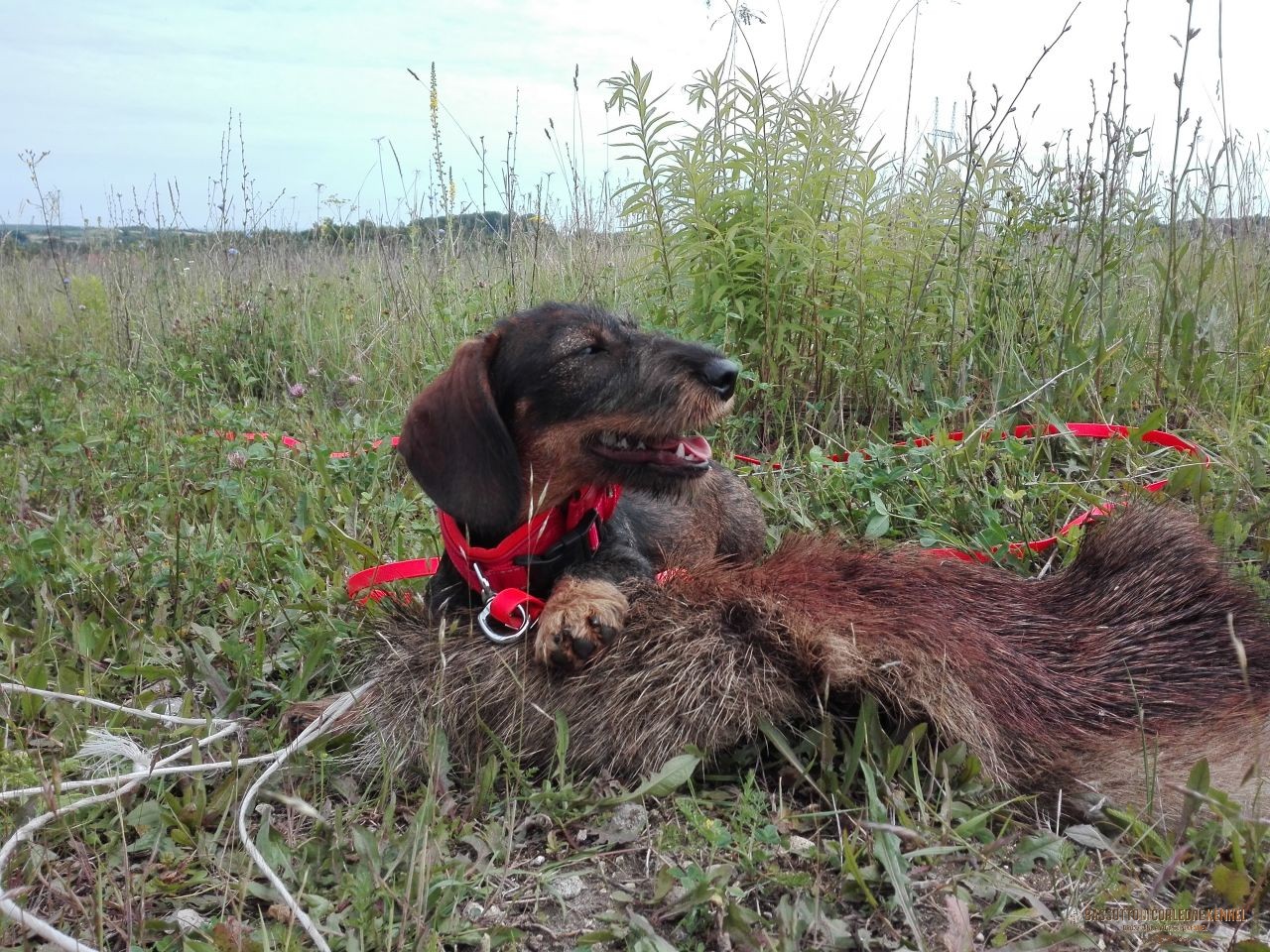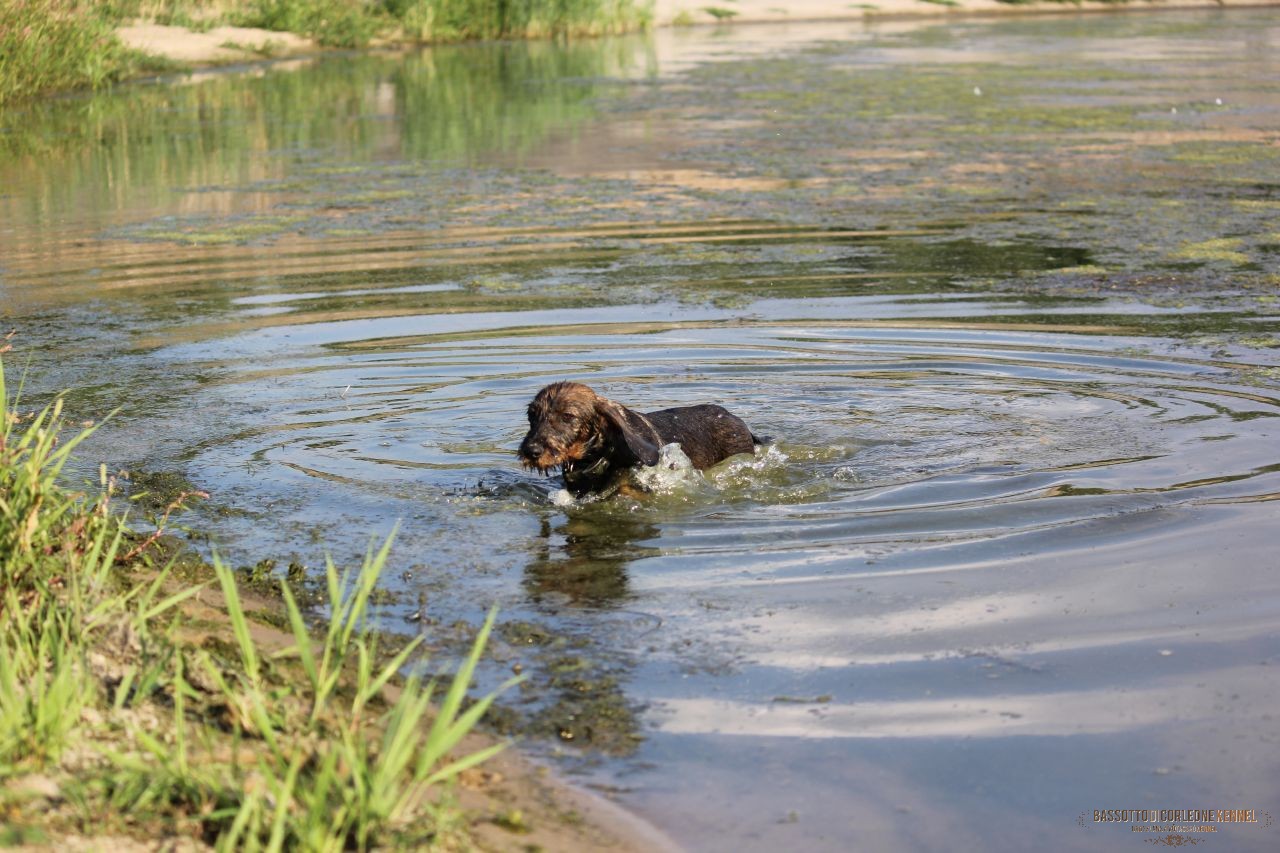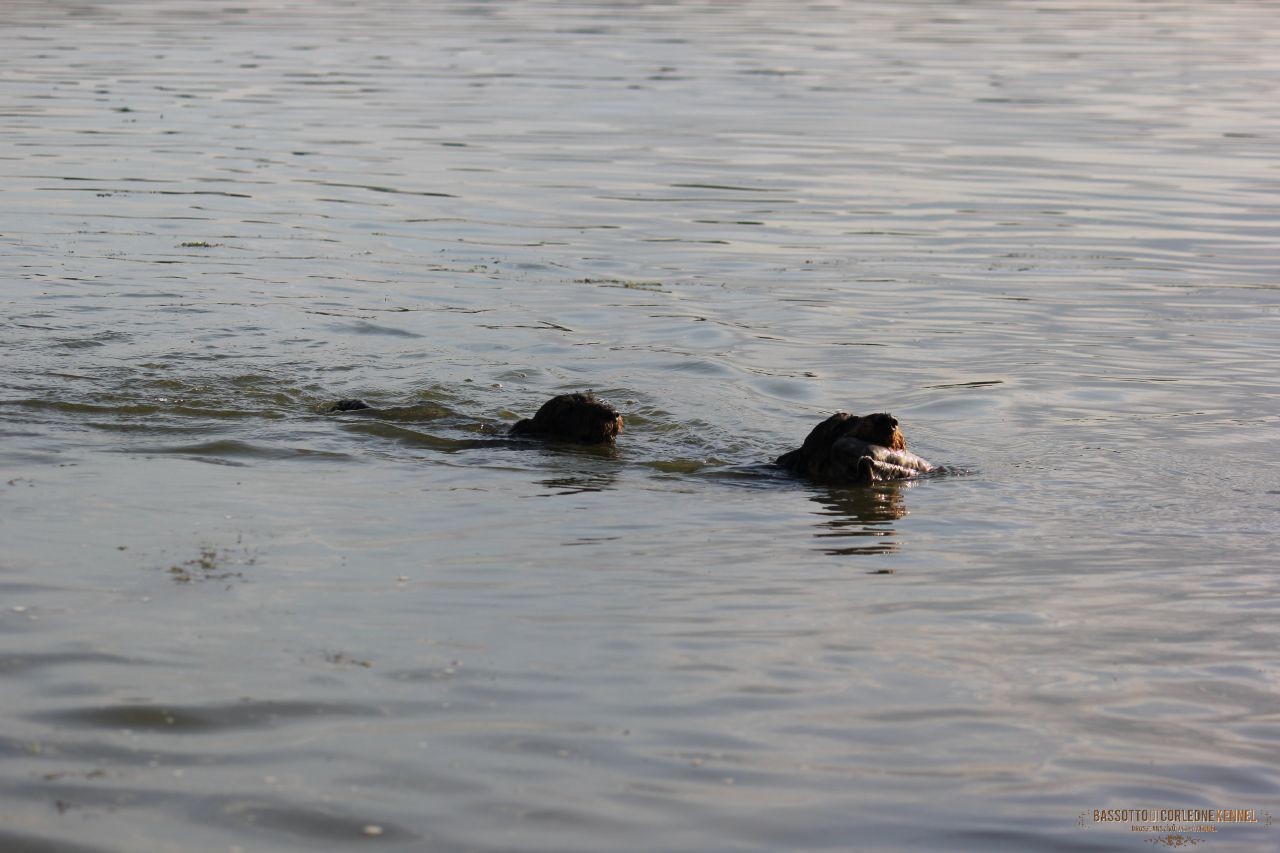 First obedience with one shot.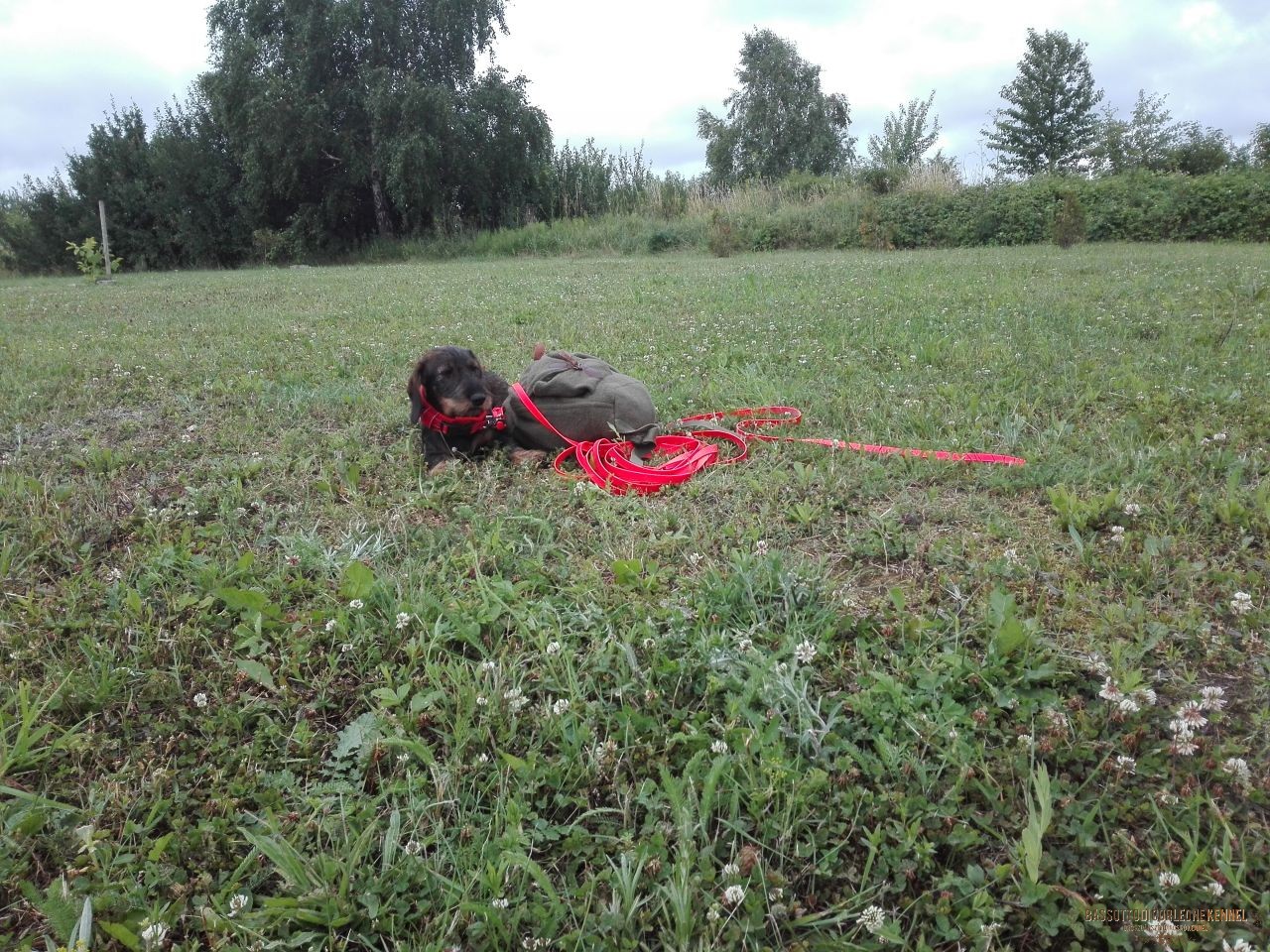 Tracked on 14 hours old, 260 m long wild boar track.
National Dog Show - Będzin (PL) 07.07.2018
vp. 1, BOB Puppy
Austrian Dachshund Club Show 29.07.2018 Hohenems

very promising 1°, BIS Puppy 2°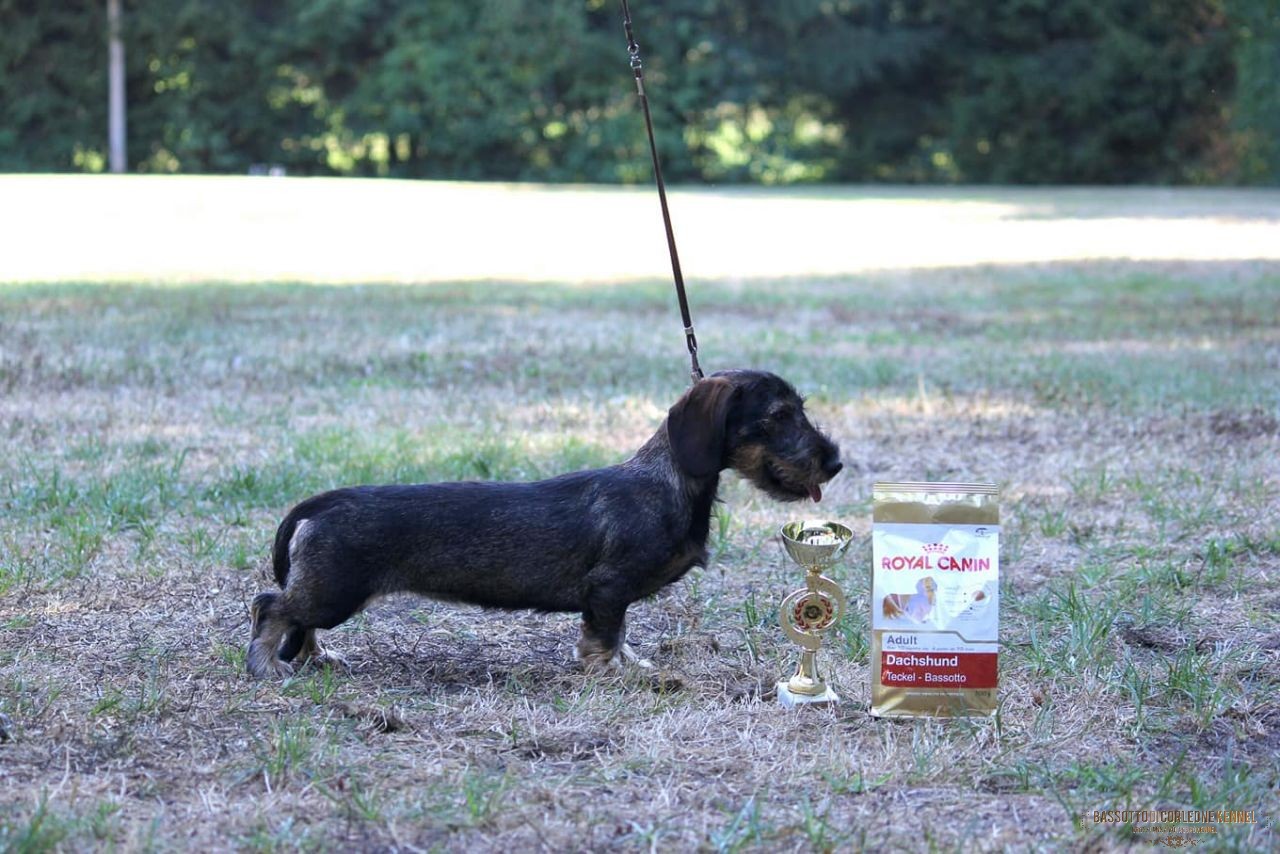 Obedience work with two shots.
Tracked on 250m long 16hrs old deer track.